FREE eBook: The 30 Greatest Lead Generation Tips, Tricks & Ideas
Claim your free eBook to start generating more leads for your business.
Grow your business with Inbound Marketing and HubSpot. We help B2B SaaS companies achieve their growth potential by delivering exceptional inbound marketing results.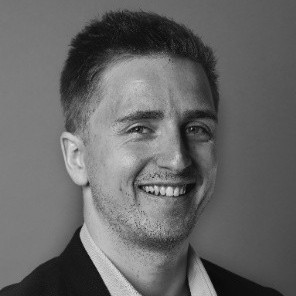 "Digital Wasabi was an absolutely necessary asset for us to get a clear understanding of which channels were bringing in meetings and customers (not just leads). They helped scale the inbound lead-gen with special attention to HubSpot lead nurturing while closing the gap between marketing and sales. They have my warmest recommendations, and I would definitely use them again."
Thor Tophoj - Sales Manager, Pento.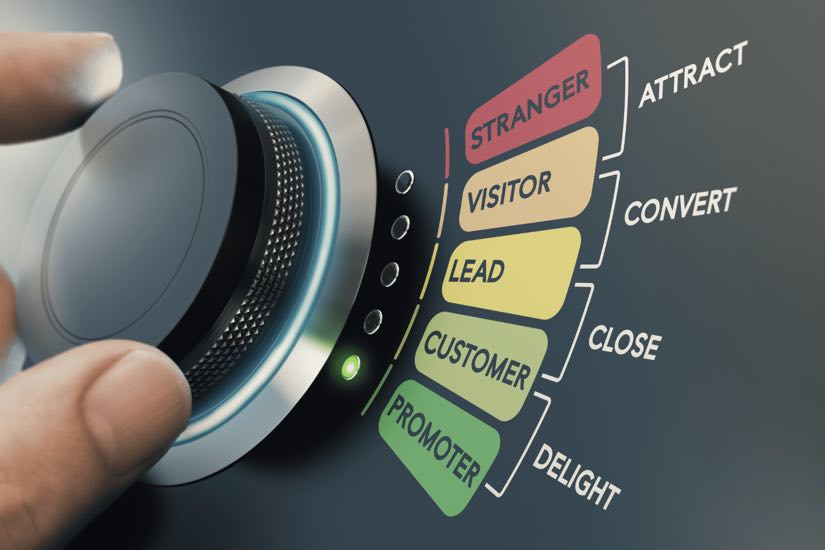 HubSpot Scope & Implementation
We live and breathe SaaS, so we know how to customize HubSpot for your needs. Whatever systems you are using today, we help you set up HubSpot and synchronize it with your existing technology stack.
"We wanted to find a HubSpot partner agency that know the SaaS customer journey, and Digital Wasabi has this knowledge. We wanted an agency that could deep-dive with us into the journey and full flow throughout the funnel. Now we have a super well-designed funnel for our new customers. We are very happy with the work that Digital Wasabi has helped us with. It was a great help."
Adam Hartmann-Kruckow, Co-Founder, Eupry
HubSpot Onboarding & Training
We offer you a personalized onboarding experience to help you reach your goals. We provide in-person and online training. Whether you're just starting with HubSpot or looking to expand your knowledge, we are here to help you.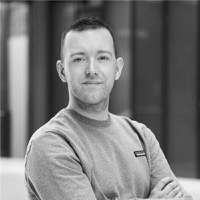 "Digital Wasabi helped us in a period of ongoing analysis and concrete proposals for optimization on a number of campaigns. Super comfortable to work with and always very straightforward. Can definitely be recommended!"
Casper Groot - Founder, Turis
"Digital Wasabi helped deliver quality work and, at times, on very short deadlines. Their profound knowledge of online marketing has always delivered the best quality. The team has always been positive and pleasant, both in good and stressful situations."
Søren Skovdahl Hansen
B2B Digital Marketing Expert
"Digital Wasabi played a crucial role in building the foundation for the marketing strategy that lifted the company from a startup to a serious player in the market with the whole 'marketing palette'. The hard work could be seen in the sales team in particular, which opened new doors, and in general, we experienced increasing conversions in the form of e.g., downloads of content, leads, and customers. The team has a deep technical understanding, they think outside of the famous box, and they have a yes approach to the tasks."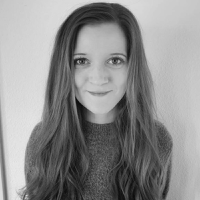 "The Team at Digital Wasabi possesses a unique combination of a strong and wide marketing mindset and a deep technical understanding. This enables them to both come up with clever impactful growth hacks, but also implement them in a very short time. From a personal point of view, the team is always positive & always speaking up honestly – leaving no time for bullshit, which is highly appreciated."
Frans Lykke Østergård
Ex-Google
HubSpot is a one-stop shop for all your business needs. It's a platform that helps you attract visitors, convert leads, and close and retain customers – all through a single source of truth and an intuitive user experience. And with its unified codebase, you can be sure everything is working together seamlessly. With HubSpot's 5 different hubs – Marketing, Sales, Service, CMS, and Operations – you can manage all your business activities in one place. Automate your processes, gain deeper insights into your prospects, and streamline your operations. All this and more, all in one place!
HubSpot is a game-changer in the world of B2B marketing. It's designed specifically to help SaaS companies attract the right traffic, convert that traffic into leads, and close those leads into customers. And the best part? It gives you all the tools you need to do it, all in one place! With HubSpot, you can easily create and publish compelling content that will engage your target audience and drive traffic to your website. And with its powerful lead management tools, you can capture, nurture, and convert those leads into customers. HubSpot also provides advanced analytics and reporting capabilities, so you can measure your success and make data-driven decisions. Plus, it integrates seamlessly with other popular tools, so you can connect all your data and work more efficiently. In short, if you are looking for a powerful platform to help you grow your SaaS business, you simply can't go wrong with HubSpot!
A HubSpot Partner agency is a company that specializes in providing services and support for businesses using HubSpot's marketing, sales, and service software. HubsSpot agencies have a deep understanding of the HubSpot platform and can help businesses get the most out of its features and capabilities. From strategy and planning to implementation and optimization, a HubSpot agency can help businesses of all sizes achieve their goals. They can help you create and execute a marketing plan, improve your sales process, and provide top-notch customer support, among many other things. In short, a HubSpot Partner agency is your one-stop-shop for all things HubSpot. With the help of a HubSpot agency, you can take your marketing, sales, and service efforts to the next level and achieve the growth you've been looking for.
When you work with a HubSpot Partner, you're getting more than just access to the platform. You're getting expert knowledge and support from an agency that knows the ins and outs of the HubSpot platform. This means you'll be able to get the most out of HubSpot and achieve your goals faster. But that's not all! HubSpot Partners have access to the latest tools and technologies, so you can be sure you're always working with the best. And with their deep understanding of SaaS businesses, they can help you get results quicker and more effectively. In short, working with a HubSpot Partner is the best way to take your SaaS business to the next level.
Step 1: Uncover your business needs – We start by understanding what you want to achieve with HubSpot. Whether it's boosting your lead generation, improving your conversion rates, or streamlining your customer support process, we'll figure out the best way to use HubSpot to meet your goals. Step 2: Align the marketing, sales, and customer support funnel – HubSpot is designed to help you align your entire customer journey, so we'll make sure everything is working together seamlessly. Step 3: Set up integrations with your existing tech stack – HubSpot integrates with a wide range of popular tools, so we'll make sure you can connect all your data and work more efficiently. Step 4: Customize HubSpot to match your needs – From custom fields and marketing automation workflows to templates and landing pages, we'll make sure HubSpot is tailored to your specific requirements. Step 5: Set up dashboards and reporting – With HubSpot's advanced analytics and reporting capabilities, you can measure your success and make data-driven decisions. We'll set up the dashboards and reporting you need to stay on top of your performance. Step 6: Onboard and train your team – Last but not least, we'll make sure your team is up to speed with HubSpot and knows how to use it effectively. From training sessions to ongoing support, we'll be there to help you every step of the way.
There are a few key things to look for that will make all the difference in your partnership. First and foremost, look for an agency that has a deep understanding of HubSpot's platform and capabilities. You want a partner that knows the ins and outs of the platform and can help you get the most out of it. Second, look for an agency that has experience working with businesses in your industry. They should understand the unique challenges and opportunities that you face, and be able to provide tailored solutions to help you reach your goals. Third, look for an agency that has a track record of success. Ask for references and case studies, and make sure the agency has a history of delivering results for its clients. And finally, look for an agency that you enjoy working with. You'll be working closely with this partner for the long haul, so it's important to find someone you trust and have a good rapport with. In short, when looking for a HubSpot agency partner, look for deep platform knowledge, industry experience, a track record of success, and a great working relationship. With these things in place, you'll be well on your way to a successful partnership that drives results for your business.
Having a partner who is well-versed in your industry can be a real game-changer for your business. We understand the ins and outs of B2B SaaS, so we know exactly how to market and sell to your customers. This means you can skip the trial and error phase and jump straight into generating effective results. Not only that, but a HubSpot partner who knows B2B SaaS is equipped to implement the platform quickly and efficiently, saving you time and resources. With our expertise, you'll be able to get the most out of HubSpot and achieve your goals faster.
That's fantastic! With HubSpot being such a powerful platform, there's always room for improvement. That's where we come in. As experienced HubSpot partners, we can help you make the most of your account. We'll start by taking a look at what you're already doing and then provide strategic and technical guidance to help you reach your goals. Whether it's improving your marketing automation, optimizing your lead generation, or streamlining your customer service processes, we've got you covered. So, if you're eager to optimize and enhance your HubSpot strategy, we're here to help!
Yes, that's correct! HubSpot offers a free CRM, along with free marketing, sales, service, and operations tools. This allows you to start using the platform and see how it can help your business grow. And as your needs change, you can upgrade to a paid plan and access even more features. It's a scalable solution that makes it easy for businesses of all sizes to grow with HubSpot.
Yes, HubSpot is designed to be user-friendly and easy to use. The platform has a clean and intuitive interface, and its tools are designed to simplify complex processes and improve workflow. Most companies find that HubSpot is a straightforward and efficient solution for managing their customer relationships and growing their business.
"They really understand SaaS & HubSpot"
"Digital Wasabi has the abilities and knowledge about the SaaS Customer Journey, and they very quickly implemented HubSpot for us. No matter if it is inbound or outbound, it flows straight through the funnel in HubSpot." Click the testimonial video to hear the whole story.
Grow your SaaS business today