Need a helping hand with HubSpot?
Are you considering buying HubSpot, migrating to it or simply using it even better than today? As a HubSpot Solutions Partner, we're here to help.
Book your Free 15 Minutes HubSpot Call today
You are also always welcome to call us at +45 60605776
FREE eBook: The 30 Greatest Lead Generation Tips, Tricks & Ideas
Claim your free eBook to start generating more leads for your business.
HubSpot Scope & Implementation
With our extensive B2B expertise, we've got the know-how and skills to custom-fit HubSpot just for you. Whatever systems you are using today, we help you set up HubSpot and synchronize it with your existing technology stack. Your journey to optimizing your business with HubSpot starts here.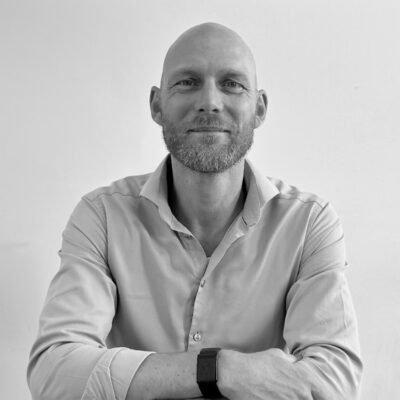 "Digital Wasabi delivered top-notch service. Wanting to switch from Zoho to a better CRM for marketing, sales, and CS, we contacted them. They understood our business needs, being experienced in B2B SaaS. They developed a thorough CRM migration, customization, and training plan. This helped align our marketing, sales, and customer success, enabling us to track our commercial success and customer journey. Our team appreciated the in-office training, and their post-migration support at our office was impressive. Our experience with Digital Wasabi has been exceptionally positive."
Michael Haladyn, Chief Revenue Officer, Eupry
HubSpot Onboarding & Training
We offer you a personalized onboarding experience to help you reach your goals. Our comprehensive training options include both in-person and online sessions. Whether you're new to the HubSpot game or eager to level up your expertise, count on us to be your go-to resource. We're committed to supporting you every step of the way.
"Working with Digital Wasabi has been like having a business therapist. Christian's professional yet personal approach, constant availability, and reliable advice have been invaluable, especially in bringing structure and reducing errors in our HubSpot setup. We're grateful for their flexibility and significant impact on our project, making our collaboration rewarding and therapeutic."
Isabelle Tjørnelund, Customer Success Specialist, Viggo
Digital Wasabi was instrumental in helping me understand HubSpot from scratch. Their expertise in HubSpot proved invaluable as they guided me through inbound lead flows, data management, and outbound sales setup, making my work seamless and sparking insightful discussions on effective sales strategies.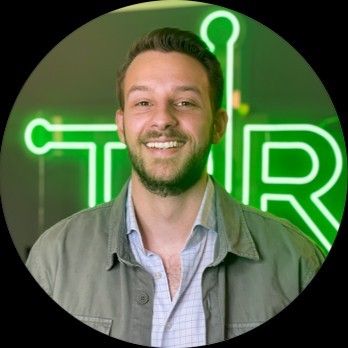 Oliver Peter Gude
Senior Account Executive, Turis
We turned to Digital Wasabi for a deeper understanding of utilizing HubSpot in our digital marketing practices. Christian's mentorship provided invaluable insights into using platforms for high-volume marketing, setting up campaigns, crafting effective messages, and integrating various tools for contact acquisition seamlessly into HubSpot. His teachings have proven extremely beneficial, not only for our business but also for our clients using HubSpot. This has led to widespread satisfaction, and for this, I am very grateful. We look forward to continuing our successful collaboration with Digital Wasabi.
Conrad Ruiz
CEO, WellAware
Digital Wasabi truly understands HubSpot. Their knowledge and swift implementation for us were impressive. Whether inbound or outbound, everything flows smoothly through the funnel in HubSpot. CHRISTIAN and team - WOW, how cool is this? Both the delivery and your summary are outstanding. I am simply your biggest fan. Thanks!
Adam Hartmann-Kruckow
Co-Founder, Eupry
HubSpot is a one-stop shop for all your business needs. It's a platform that helps you attract visitors, convert leads, and close and retain customers – all through a single source of truth and an intuitive user experience. And with its unified codebase, you can be sure everything is working together seamlessly. With HubSpot's 5 different hubs – Marketing, Sales, Service, CMS, and Operations – you can manage all your business activities in one place. Automate your processes, gain deeper insights into your prospects, and streamline your operations. All this and more, all in one place!
HubSpot is a game-changer in the world of B2B marketing. It's designed specifically to help B2B companies attract the right traffic, convert that traffic into leads, and close those leads into customers. And the best part? It gives you all the tools you need to do it, all in one place! With HubSpot, you can easily create and publish compelling content that will engage your target audience and drive traffic to your website. And with its powerful lead management tools, you can capture, nurture, and convert those leads into customers. HubSpot also provides advanced analytics and reporting capabilities, so you can measure your success and make data-driven decisions. Plus, it integrates seamlessly with other popular tools, so you can connect all your data and work more efficiently. In short, if you are looking for a powerful platform to help you grow your B2B business, you simply can't go wrong with HubSpot!
A HubSpot Partner is a company that specializes in providing services and support for businesses using HubSpot's marketing, sales, and service software. HubsSpot agencies have a deep understanding of the HubSpot platform and can help businesses get the most out of its features and capabilities. From strategy and planning to implementation and optimization, a HubSpot agency can help businesses of all sizes achieve their goals. They can help you create and execute a marketing plan, improve your sales process, and provide top-notch customer support, among many other things. In short, a HubSpot Partner is your one-stop-shop for all things HubSpot. With the help of a HubSpot agency, you can take your marketing, sales, and service efforts to the next level and achieve the growth you've been looking for. We are your HubSpot agency for growth.
When you work with a HubSpot Partner, you're getting more than just access to the platform. You're getting expert knowledge and support from an agency that knows the ins and outs of the HubSpot platform. This means you'll be able to get the most out of HubSpot and achieve your goals faster. HubSpot Partners also have access to the latest tools and technologies, so you can be sure you're always working with the best. And with their deep understanding of B2B businesses, they can help you get results quicker and more effectively. In short, working with a HubSpot Partner is the best way to take your B2B business to the next level. We are here to help you optimize your HubSpot journey.
Step 1: Uncover your business needs – We start by understanding what you want to achieve with HubSpot. Whether it's boosting your lead generation, improving your conversion rates, or streamlining your customer support process, we'll figure out the best way to use HubSpot to meet your goals. Step 2: Align the marketing, sales, and customer support funnel – HubSpot is designed to help you align your entire customer journey, so we'll make sure everything is working together seamlessly. Step 3: Set up integrations with your existing tech stack – HubSpot integrates with a wide range of popular tools, so we'll make sure you can connect all your data and work more efficiently. Step 4: Customize HubSpot to match your needs – From custom fields and marketing automation workflows to templates and landing pages, we'll make sure HubSpot is tailored to your specific requirements. Step 5: Set up dashboards and reporting – With HubSpot's advanced analytics and reporting capabilities, you can measure your success and make data-driven decisions. We'll set up the dashboards and reporting you need to stay on top of your performance. Step 6: Onboard and train your team – Last but not least, we'll make sure your team is up to speed with HubSpot and knows how to use it effectively. From training sessions to ongoing support, we'll be there to help you every step of the way.
There are a few key things to look for that will make all the difference in your partnership. First and foremost, look for an agency that has a deep understanding of HubSpot's platform and capabilities. You want a partner that knows the ins and outs of the platform and can help you get the most out of it. Second, look for an agency that has experience working with businesses in your industry. They should understand the unique challenges and opportunities that you face, and be able to provide tailored solutions to help you reach your goals. Third, look for an agency that has a track record of success. Ask for references and case studies, and make sure the agency has a history of delivering results for its clients. And finally, look for an agency that you enjoy working with. You'll be working closely with this partner for the long haul, so it's important to find someone you trust and have a good rapport with. In short, when looking for a HubSpot agency, look for deep platform knowledge, industry experience, a track record of success, and a great working relationship. With these things in place, you'll be well on your way to a successful partnership that drives results for your business.
That's fantastic! With HubSpot being such a powerful platform, there's always room for improvement. That's where we come in. As experienced HubSpot partners, we can help you make the most of your account. We'll start by taking a look at what you're already doing and then provide strategic and technical guidance to help you reach your goals. Whether it's improving your marketing automation, optimizing your lead generation, or streamlining your customer service processes, we've got you covered. So, if you're eager to optimize and enhance your HubSpot strategy, we're here to help!
Yes, that's correct! HubSpot offers a free CRM, along with free marketing, sales, service, and operations tools. This allows you to start using the platform and see how it can help your business grow. And as your needs change, you can upgrade to a paid plan and access even more features. It's a scalable solution that makes it easy for businesses of all sizes to grow with HubSpot.
Yes, HubSpot is designed to be user-friendly and easy to use. The platform has a clean and intuitive interface, and its tools are designed to simplify complex processes and improve workflow. Most companies find that HubSpot is a straightforward and efficient solution for managing their customer relationships and growing their business.
"Digital Wasabi swiftly streamlined our HubSpot implementation and customer funnel"
"Digital Wasabi has the abilities and knowledge about the B2B Customer Journey, and they very quickly implemented HubSpot for us. No matter if it is inbound or outbound, it flows straight through the funnel in HubSpot." Click the testimonial video to hear the whole story.
Grow your B2B business today